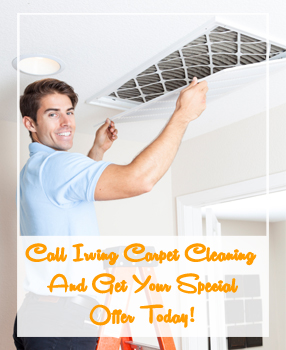 Irving TX Air Duct Cleaning
Our Air Duct Vents cleaners have one mission, to clean your Air duct vents leaving them spotless as well as your lungs and health. Many of your indoor allergies can be due to dirty and UN clean air ducts or AC vents.

Our residential Air Ducts cleaning services will help you with any duct furnace cleaning, dryer vent cleaning, vent system repair and more important maintenance that every home needs.

When you are at home and happen to notice any dust or debris coming out of your vents, call one of our professional cleaning experts immediately and they will come right to your location in Irving, TX prepared with all of the most advanced duct vent cleaning innovation bringing it right to your table. It is very important to always have a regular air duct vent cleaning to help ensure you do not breathe in such lung harming chemicals and dirty health affecting air.