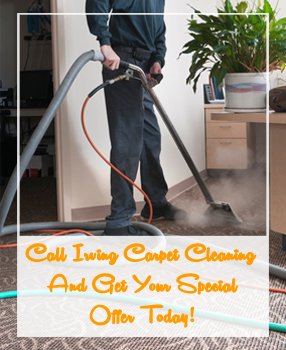 Irving TX Carpet Cleaning
When your carpet looks dirty and unclean, it can affect your homes appearance, making it seem dull and old. Your home carpets can become dirty and stained easily over time from having kids at home, spilling their food and drinks, pet litter and mess, accidental wine spills, lint and dust from outside, and so much more.

When you need a carpet cleaning because your carpet is looking dirty and less valuable from the first time you bought it, you should without a doubt call a professional cleaner.

Irving TX Carpet Cleaning is here to provide you with the most affordable advanced efficient residential carpet cleaning right at your home anywhere in the Irving, TX area today and every day.

With our green solutions, we will deliver you some of the latest and most efficient cleaning solutions and methods for your carpets and expensive rug stains removal and life as we also clean oriental rugs.